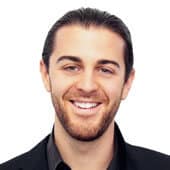 Hey there, thanks for your interest :)
LLC University's traffic is rapidly growing (proof) and we need more hands on deck. We're not in a position to pay, but in exchange for your expertise, we'd love to open our platform and have you contribute your knowledge. Guest blogging is a great way to build exposure, and working with the team at LLCU is a ton of fun!
Please browse through our website to get a feel for the level of care, detail, and accuracy we put into our guides. Types of content we need help with (for every state) are tax registrations with departments of revenue, tax and IRS forms, sales tax registration, amendments of articles of organization, LLC name changes, PLLC formation, foreign LLC qualification, LLC dissolution, LLCs related to specific industries, and opening bank accounts.
And something important to note: this type of writing is hard work. It shouldn't be easy. We spend hours thinking, researching, writing, strategizing, and editing each piece of content. But as one famous writer said, "Great reading is damn hard writing." We hope that you feel the same way, and we hope that you're up for the challenge.
Further, our guides do not skimp, and they do not sell. Meaning, no upsells, no cross-sells, and no "buy now" buttons. We write content that holds a reader's hand and walks them through the entire of process of whatever it is we are teaching.
The type of people we love working with…
• have a deep desire to help others
• have a passion for teaching
• are extremely clear communicators
• are very tech savvy
• have an overly optimistic view on life
• can break down complex steps and processes
• can covert legalese/tax language into 6th grade reading level English
• have at least 2 years experience writing on the web
• have experience writing and collaborating in google docs
If you meet ALL the above requirements, then we'd love to hear from you!
Please fill in the contact form below. In the message box, please reply (with spaces between all paragraphs) with the following:
1. What makes you excited to work together?
2. What is your area of expertise and what are your credentials?
3. What is your experience in that field/with that work?
4. What is your experience writing on the web and teaching?
5. Please provide links to your website and/or work.
6. What are you up to professionally these days?
7. What are you up to personally in life?
8. Anything else you'd like to share :)
Alternatively, you can email everything to support [at] llcuniversity [dot] com
Thank you!
Matt Horwitz, Founder & Educator
LLC University®/LLCU Media Group, LLC
2110 S Eagle Road, Suite 330, Newtown, PA 18940
1-800-241-9066 (9am – 9pm ET)