About Matt Horwitz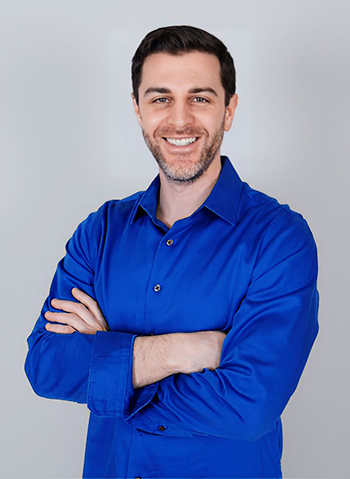 Matt Horwitz is the founder of LLC University® and the leading authority in LLC education. So far, Matt has saved his readers over $34 million in unnecessary fees. Matt has been cited by Yahoo Finance, Entrepreneur Magazine, and the US Chamber of Commerce. CNBC and InventRight have featured interviews with Matt.
He graduated from Drexel University with a degree in business, concentrating in business law. After college, Matt began investing in real estate. He enjoyed researching public records, and investigating the complex ownership structures behind real estate holdings.
Matt leveraged knowledge of how the law and contracts worked with interpersonal rapport-building to make deals happen. Soon Matt became fascinated by the nuances of business structures in the real estate space, having worked with various LLCs and corporations.
Matt started LLC University® in 2010, becoming the first person to create free LLC courses for all 50 states. In the process, Matt has single-handedly shifted the LLC formation industry toward honesty, debunking popular myths such as the best state to form an LLC.
Matt organized LLC University® as a Benefit Company, keeping the company's focus on helping people with free education as opposed to focusing on profits. LLC University® drives economic development throughout the United States by creating more businesses, jobs, and tax revenue. Numerous state agencies, competitors, and filing companies reference LLC University® for the most accurate and up-to-date information.
LLC University® has grown into a team of legal professionals, researchers, and educators who are passionate about helping others. Matt and his team monitor legislative changes and update their state-specific guides frequently. More importantly, Matt and the LLC University® team simplify and distill the legal information to make it understandable and actionable. Matt is passionate about empowering people to pursue their entrepreneurial dreams, and believes business success is attainable by anyone.
Matt has published the equivalent of 15 books-worth of step-by-step LLC guides and instructions, and has created over 100 videos explaining LLC formation so that anyone can understand. He's also created dozens of downloadable LLC forms and templates. And he gives away all of his work for free.
Matt has spent thousands of hours on the phone verifying information with state governments and the IRS. Often he takes the time to call multiple representatives to corroborate answers and ensure that LLC University® publishes the real story. He has a passion for detail and accuracy, and won't publish misinformation or outdated instructions that would confuse LLC University® readers. Matt has also personally answered over 10,000 questions from readers and intimately knows entrepreneurs' worries when starting an LLC.
If you're ready to learn more about LLC formation, you can watch Matt's recent interview with Stephen Key at InventRight. Or jump right into the LLC University® how to start an LLC guides.
Contact Matt: LLC Questions
Press: press [at] llcuniversity [dot] com