About LLC University®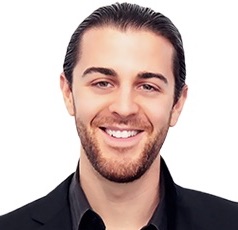 I started LLC University® in 2010 after dealing with all the headaches of forming my own LLC.
I also realized that most companies didn't have my best interest at heart. I was misled into forming my LLC in the wrong state, got all kinds of unnecessary and meaningless upsells, and I had my personal information sold to third parties.
I saw that the industry needed a change. A change towards actually caring about people and providing honest, accurate, and actionable information.
We've organized our company as a Benefit Company (a for-profit business with a focus on social benefit) and our mission is to empower entrepreneurs.
LLC University® is the first company to create free LLC courses that teach people how to form their LLC themselves and save hundreds of dollars. Seriously, no-strings-attached, no paywall, and no email opt-in required.
Our values
1. Obsessed about the details
We're crazy about getting every detail right. The result is highly unique and honest content that can't be replicated.
2. Relentless in pursuit of the truth
We do whatever it takes to get the right answer. We dig further than anyone else.
3. Helping your mom form an LLC
We'll never give you advice that we wouldn't give to our own family. And we're inspiring the industry to do the same.
4. We know what you're going through
We are driven to make a confusing and intimidating process simple. We care deeply about making sure you understand and are inspired to take the next step.
5. Love the complexity
Researching and translating complex information into digestible content is grueling. We love the process.
How we give back
(we'll pay for your LLC filing)
Each month, we help 3 entrepreneurs who need a boost.
We'll pay 100% of your LLC filing fee and provide 3 hours of support to answer any questions over a Zoom video call.
To learn more, please see free LLC from LLC University®.
More about us
LLC University® is a team of legal professionals, researchers, educators, and LLC experts who are passionate about helping others. We were fed up with the lack of transparency in the industry and created free LLC courses for every state.
LLC University® was started in 2010 by Matt Horwitz.
LLC University® is a Benefit Company that drives economic development throughout the United States, creating more businesses, jobs, and tax revenue. LLCU is not driven by profit, but rather by its mission to empower entrepreneurs.
Thank you
Thank you for reading this page and learning more about LLC University®.
I appreciate you.
Onwards and upwards!
Matt Horwitz
Founder & Educator
LLC University®