Last updated on
About LLC University®
LLC University® is a team of legal professionals and business formation experts who are passionate about empowering entrepreneurs.
We got fed up with the lack of transparency in the industry, so we decided to create free LLC courses that teach people how to form LLCs (step-by-step) in all 50 states.
Since 2010, we've taught tens of thousands of people how to form their LLCs and protect their personal assets.
Our Founding Team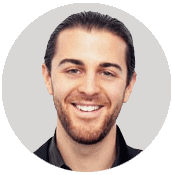 Matt Horwitz, Founder & Educator
Matt is passionate about life-long learning, personal development, and helping others in their entrepreneurial endeavors.  This is where LLC University got its start.
Before LLCU, Matt started a successful web development agency. His experience in creating sites that are customer-friendly and designed with the intent to serve its customers, has carried over into the experience brought to LLCU.
Matt is a graduate of Drexel University where he obtained a Bachelor's Degree in Business Administration with a concentration in Legal Studies. This provided him a solid background to research and understand the complexities of LLC formation, as well as other aspects of business development, including contract law, negotiations, and taxes.
Additionally, Matt has a background in real estate sales, where he specialized in rehabs, new construction and raw land.  Matt owns a few rental properties and continues to build his portfolio.
Matt has also spent a great deal of time traveling the world where he has interacted with many cultures and mindsets.
He is a thriving and growth-focused entrepreneur, pursuing the life he wants to live, and he wants to help you do the same.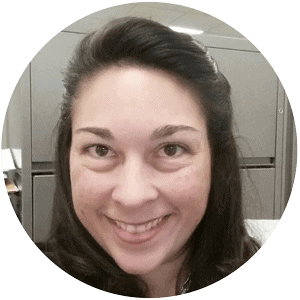 Shelley Losito, Chief Awesomeness Officer and LLC Educator
With over 20 years experience in the legal arena, Shelley has certainly seen it all in the LLC formation space.
Working as a paralegal for both mid-large size law firms and also for large corporate businesses, she is very familiar with the needs of entrepreneurs.
Shelley has a knack for simplifying complex legal jargon and making it easy for anyone to understand.
She has a strong business background, not only with experience in legal, but also marketing and sales.
Shelley focuses our team on delivering world-class customer service.
She also assists in shaping company culture and working to refine LLCU's systems and organizational mindset.
Shelley grew up in Missouri and her family was from honest means. A grandfather who had about 200 acres of land he farmed, and a mom who was a principal and a special education director.
She is energized by helping those around her find a way to use their skills and talents to provide a business that gives them a means to financial and time freedom.
Shelley has also enjoyed traveling in her life, and lived in areas such as Panama and Germany, as well as several different states in the USA.
In her personal time, she enjoys horseback riding and supporting local charities such as Leukemia and Lymphoma Society and the ASPCA.
But, it is helping entrepreneurs, much like her family – that gives her true purpose.
Vision
We are the #1 LLC education platform in the United States.
Values
Transparency. Honesty. Excellence.
Vibes
No confusing legal talk.
No fluff. No BS.
"The way to get started is to quit talking and begin doing."
– Walt Disney