Last updated on
About LLC University®
Problem:
Learning about LLCs used to be hard.
Before LLC University® existed, most information was either outdated, incomplete, or just wrong. And if you want to hire someone for help, good luck. Most LLC filing companies take advantage of you, upsell the heck out of you, and sell your private information to 3rd parties.
Vision:
To inspire the LLC industry towards transparency, honesty, and accurate information.
Mission:
To empower small business owners. To create 5 million new businesses every year.
Principles:
First and foremost, deep care and empathy for our readers. We treat our readers like they're our family. We want the best, provide the best information, and would never do anything to harm or take advantage of you. And yea, nearly all companies say "we care", but if you take a look around our website and read our free lessons, guides, and articles, we hope you'll get a feel for what we're talking about.
Relentless research: Most of our articles are backed by 40-50 hours of research.
Simple: We make our information simple and easy to understand. Our lessons are actionable for everyone, no matter your business experience.
Obsessive focus: To be the best at something requires focus. We are obsessed with LLCs. Our team has been writing, researching, and teaching LLC formation for nearly 10 years.
Think long-term: While it's easy to make a quick buck in this industry, we keep our mission and vision at the forefront. We are more inspired to be the most helpful LLC education company, than to be the most profitable.
Who we are:
LLC University® is a team of legal professionals, researchers, educators, and LLC experts who are passionate about helping others. We were fed up with the lack of transparency in the industry and created free LLC courses for every single state. LLC University® was founded in 2010 by Matt Horwitz, graduate of Drexel University, entrepreneur, and one of the most helpful guys you'll meet.
Benefit company:
LLC University® is a Benefit Company that drives economic development throughout the United States, creating more businesses, jobs, and tax revenue. LLCU is not driven by profit, but rather by its mission to empower small business owners through free education.
Our Founding Team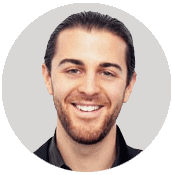 Matt Horwitz
Founder & Educator
Matt is obsessed with LLCs. He's a successful entrepreneur who has been forming LLCs for over 15 years. He learned that he had an amazing ability to teach and break down complex information. Matt is passionate about continuous improvement, helping others, and building LLC University® into one of the most inspiring companies.
Matt started his first business while in high school. His second business was real estate sales and investing. At a young age, he was ranked one of the top producers with Keller Williams Realty, focusing solely on investment property. Not only did he invest and rehab properties himself, he developed systems for finding off-market deals, flipping contracts, and acquiring raw land in close proximity to Center City, Philadelphia. Matt did this while attending college full-time.
He graduated Drexel University with a degree in Business Law and began to shift his focus towards the internet. Matt's first online business was a web development agency that specialized in WordPress build-outs and education. Matt's ability to pattern-recognize and absorb complex information quickly helped him, not only acquire 130 clients, but develop a solid understanding of best practices in the digital landscape.
While the agency was successful, ultimately, LLC University® was what he was really passionate about. He dropped the web development business and focused 100% of his efforts on LLCU. Just a few short years later, LLC University® has grown tremendously.
On a personal level, Matt enjoys geeking out on learning, building systems, and growing his business. Wait, this is supposed to be about personal stuff. Whoops. Can't you tell he's obsessed with business lol! But he does also like traveling, personal development, learning Spanish, and fitness.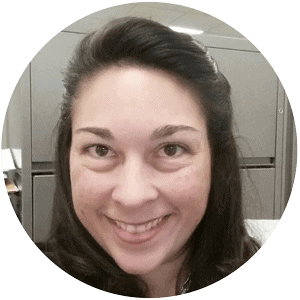 Shelley Losito
Chief Paralegal
With over 20 years experience in the legal arena, Shelley has certainly seen it all in the LLC formation space.
Working as a paralegal for both mid-large size law firms and also for large corporate businesses, she is very familiar with the needs of small business owners.
Shelley has a knack for simplifying complex legal jargon and making it easy for anyone to understand.
She has a strong business background, not only with experience in legal, but also marketing and sales.
Shelley focuses our team on delivering the very best when it comes to LLC courses and education.
She also assists in shaping company culture and working to refine LLC University®'s systems and organizational mindset.
Shelley grew up in Missouri and her family was from honest means. A grandfather, who had about 200 acres of farm land, and a mom who was a principal and a special education director.
She loves helping people start their business, knowing it is a key driver in creating economic and financial freedom.
Shelley has also enjoyed traveling in her life, and used to live in Panama, Germany, and several states in the U.S.
In her personal time, she enjoys horseback riding and supporting local charities such as Leukemia and Lymphoma Society and the American Society for the Prevention of Cruelty to Animals (ASPCA).
But, it is helping entrepreneurs, much like her family – that gives her true purpose.
Our Advisory Board
In addition to our core team, LLC University® has an Advisory Board which assists us in fulfilling our mission and keeping us up-to-date with the latest trends in the industry. Our Advisory Board is made up of legal professionals and CEOs from large, internet-service companies.