Form your LLC. It's fast. It's free.
(seriously, no catch – just pay state fees)
All forms provided
Step-by-step videos
Takes 21 minutes
Totally free
Select your state and start forming your LLC
What is an LLC?
An LLC is a Limited Liability Company. It is a business structure used to protect the personal assets of its owners. LLCs are a "hybrid entity", combining the advantages of Corporations and Partnerships, without taking on their disadvantages.
An LLC can be used to run a business, or it can be used to hold assets (such as real estate, vehicles, boats, or aircraft).
Where is the best to state to form an LLC?
It is best to form your Limited Liability Company in the state where you are doing business. For most, this is their home state. For real estate investors, it's best to setup your LLC in the state where the property is located.
How much does it cost to form an LLC?
The average state filing fee to form an LLC is $136. The majority of the 50 states cost between $50 to $150. To see LLC filings fees and LLC annual fees in all 50 states: LLC filing fees by state.
Expensive States to Form an LLC:
There are a few states that are higher than average, like Alaska ($250), Illinois ($500), Massachusetts ($500), Tennessee ($300), and Texas ($300).
LLC Annual Reports:
And most states require LLCs to file and pay "Annual Reports" (name of report varies by state). The average fee across the U.S. is $101. The majority of the 50 states cost between $50 to $100 per year.
States with no LLC Annual Reports:
There are few states where there is no Annual Fee (although a report may be due), such as Arizona, Idaho, Minnesota, Mississippi, Missouri, New Mexico, Ohio, South Carolina, and Texas.
States with Expensive Annual LLC Fees:
There are a few states with higher than average "Annual Fees" (again, names vary by state), like California ($800), Delaware ($300), Illinois ($250), Maryland ($300), Massachusetts ($500), Nevada ($500), Tennessee ($300), and Washington D.C. ($300).
"Hidden" LLC Fees:
And, be careful, even if a state doesn't have an Annual Fee (or they have a low fee), they may take that money from elsewhere. For example, in Connecticut, the Annual Report costs $20 each year, but Connecticut also has something called the Business Entity Tax. The Business Entity Tax is $250 every other year. Make sure to click your state above and read our entire guide in order to understand all of the costs associated with starting an LLC in your state.
LLC Registered Agent Fees:
If an individual, such as you, a friend, or a family member will be your LLC's Registered Agent, then there is no additional cost here. If you prefer not to be your LLC's Registered Agent, and don't want to use a friend or family member, then you can hire a Commercial Registered Agent. Industry fees range between $100 to $300 per year. The 2 companies that we recommend cost between $100-$125 a year and provide excellent customer service (links in our state guides above).
What is a LLC Registered Agent?
A Registered Agent (also referred to as a Resident Agent or Statutory Agent) is a person or company who agrees to accept legal mail and documents on behalf of your LLC. All states (except for a few exceptions) require that your LLC list a Registered Agent in your LLC Formation Documents. The purpose of a Registered Agent is to make sure there is a reliable person/company and a reliable street address (very few states accept PO Boxes) where such documents can be delivered. Most companies try to trick you into hiring them as your Registered Agent. They don't explain that you (or anyone you know) can be your LLC's Registered Agent.
How do I start an LLC?
Depending on what state you file in, the "LLC formation documents" have different names. The most common name is the Articles of Organization, but some states refer to the document as a Certificate of Formation or a Certificate of Organization.
Before filing your formation documents with the state, you need to search your LLC name to make sure it is "distinguishable", unique and different from any existing registered business in your state.
Most states will approve your LLC in about a week. Some are faster, some are slower. After your LLC is approved, you'll draft and sign an Operating Agreement. An Operating Agreement is the "owner's manual" of how the LLC is managed, how taxes are paid, how profits are distributed, and much more. It's essentially a contract between the owners (called "members"). Even if you have a single-member LLC (1 owner), it is best practice to have an Operating Agreement for your LLC.
After your Operating Agreement is complete, you'll then apply for your Federal Tax ID Number from the IRS. A Federal Tax ID Number is also known as an EIN, or Employer Identification Number. They are all the same thing. Although many websites charge money for this, getting an EIN from the IRS is completely free and can be obtain from the IRS via their online application (takes 10-15 minutes to complete). You'll use your EIN to open a bank account for your LLC, file and pay taxes, handle payroll (if applicable), obtain credit cards, and get business financing.
After you've completed all the above steps, you need to keep your LLC "in compliance" with your state. That means filing your Annual Report (usually filed with the Secretary of State) and paying state taxes (usually to the Department of Revenue).
To get started forming your LLC, click on any of our free guides above.
Meet the Founding Team
Matt Horwitz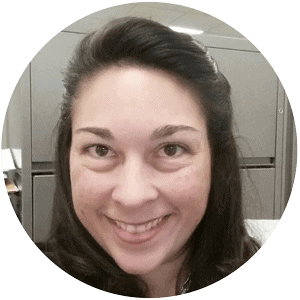 Shelley Losito
LLC University® is a team of legal professionals and business formation experts who are passionate about empowering entrepreneurs.
We got fed up with the lack of transparency in the LLC industry, so we decided to create free online video courses that teach people how to form their LLCs.
Since 2010, we've taught thousands of people how to form their LLCs and protect their personal assets.
Click here
to learn more about the founders.
People love the free courses
"Forming my LLC through LLC University was the best decision. Everything made sense and was easy & straight forward. I would highly recommend the online LLC course because of how thorough and efficient it was."
– Maria Cilluffo
"I found working w/ your course to be very simple and straight forward… none of that "legal talk" stuff – straight to the point!  The step-by-step videos were extremely helpful!"
– Peter Brown
"We successfully launched our business and we love the comfort and security of knowing we are positioned as an LLC. Thanks for your good advice and useful service."
– Dick and Bonnie Curtis
"Thank you very much for this information and training. This has been a great help. The step-by-step is awesome and the videos are very well done. I am a true visual learner and this really has been great. Thanks again!"
– Darieal Sutton
"Following the steps in your course was easy, even for a lazy guy like me. You provided all the necessary forms, and that's what I needed! I wish that I had saved some time and found your course before I tried to do it on my own."
– Justin Turpin