Forming an LLC, Made Simple
Starting an LLC shouldn't be complicated or expensive.
Our free step-by-step guides will make the process easy. Read more about LLC University, or choose your state and start an LLC today: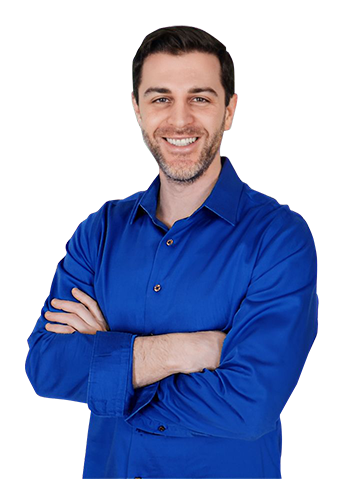 What is the best LLC state?
Avoid the hyped up states like Nevada, Wyoming, or Delaware. Form your LLC in your home state.
Best state to form an LLC…
How much does an LLC cost?
LLC filing fees vary depending on the state. The average LLC filing fee is $132. The average LLC annual report fee is $91.
How much does an LLC cost…
What is a registered agent?
A registered agent is the person or company who agrees to receives "service of process" for your LLC.
What is a registered agent…
Want our free email course?
Get simple LLC lessons sent right to your inbox.
What is an LLC?
An LLC is a Limited Liability Company. It is a business structure used to protect the personal assets of its owners. LLCs are a "hybrid entity", combining the advantages of Corporations and Partnerships, without taking on their disadvantages.
An LLC can be used to run a business, or it can be used to hold assets (such as real estate, vehicles, boats, or aircraft).
Where is the best to state to form an LLC?
It is best to form your Limited Liability Company in the state where you are doing business. For most people, this is their home state.
For real estate investors, you'll need to set up your LLC in the state where the property is located since that is where you're legally doing business.
How much does it cost to form an LLC?
As of 2023, the average state filing fee to form an LLC is $132. The majority of the 50 states cost between $50 to $150.
You can see the LLC filing fees and annual fees in all 50 states here: LLC filing fees by state.
Expensive States to Form an LLC
There are a few states that have higher than average LLC filing fees, like Alaska ($250), Massachusetts ($500), Tennessee ($300), and Texas ($300).
However, just because your state has high LLCs fees does not mean you should form an LLC outside of your home state. Doing so will cost you even more!
If you form an LLC out-of-state, you'll be required to register that out-of-state LLC as a Foreign LLC in your home state. This will double your LLC fees.
LLC Annual Reports
Most states require LLCs to file and pay an LLC Annual Report (also called Annual Fee). The average LLC Annual Report in the U.S. is $91. The majority of the 50 states cost between $50 to $100 per year.
States with no LLC Annual Reports
There are few states where there is no LLC Annual Fee (although a report may be due), such as Arizona, Idaho, Minnesota, Mississippi, Missouri, New Mexico, Ohio, South Carolina, and Texas.
States with Expensive Annual LLC Fees
There are a few states with higher than average LLC Annual Report fees, like California ($800), Delaware ($300), Maryland ($300), Massachusetts ($500), Nevada ($500), Tennessee ($300), and Washington D.C. ($300).
"Hidden" LLC Fees
And, be careful, even if a state doesn't have an Annual Fee (or they have a low fee), they may take that money from elsewhere.
For example, in Connecticut, the Annual Report costs $20 each year, but Connecticut also has something called the Business Entity Tax. The Business Entity Tax is $250 every other year.
Make sure to click your state above and read our entire guide in order to understand all of the costs associated with starting an LLC in your state.
LLC Registered Agent Fees
If an individual, such as you, a friend, or a family member will be your LLC's Registered Agent, then there is no additional cost here. If you prefer not to be your LLC's Registered Agent, and don't want to use a friend or family member, then you can hire a Commercial Registered Agent. Industry fees range between $100 to $300 per year.
The company that we recommend, Northwest Registered Agent, charges $125 per year. They have excellent customer service.
What is an LLC Registered Agent?
A Registered Agent (also referred to as a Resident Agent or Statutory Agent) is a person or company who agrees to accept legal mail and documents on behalf of your LLC. All states (except for a few exceptions) require that your LLC list a Registered Agent in your LLC Formation Documents.
The purpose of a Registered Agent is to make sure there is a reliable person/company and a reliable street address (very few states accept PO Boxes) where such documents can be delivered. Most companies try to trick you into hiring them as your Registered Agent. They don't explain that you (or anyone you know) can be your LLC's Registered Agent.
LLC Learning Center
To learn more about LLCs, please visit our LLC learning center.