Active Filings is a business services company that was formed in 2001. It is headquartered in Florida. Despite its many years in the industry, it is still a very small company of just a few dedicated employees. Active Filings advertises that it provides services in both English and Spanish.

Active Filings specializes in LLC formation services. They also provide Registered Agent services. We looked at Active Filings' business formation process and tried to contact Active Filings to test their customer support. So this is definitely one of the most complete Active Filings reviews you'll find online.

Active Filings' LLC Services
Price Points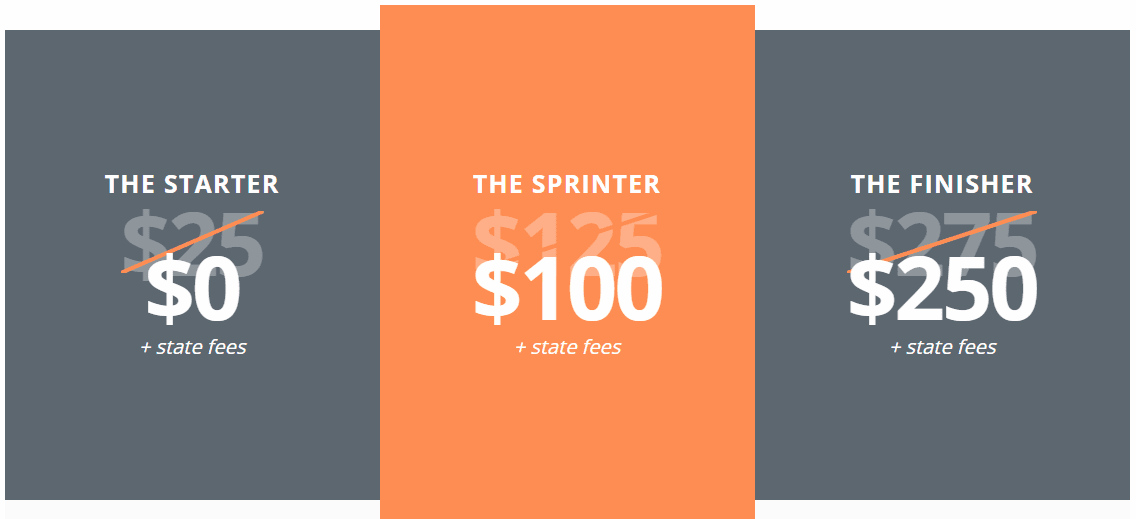 Like most other companies in the business formation industry, Active Filings provides an entry-level service package (the Starter), an intermediate package (the Sprinter), and a premium package (the Finisher) at increasing price points.
Active Filings also has packages specifically for non-US residents. See international packages below for details.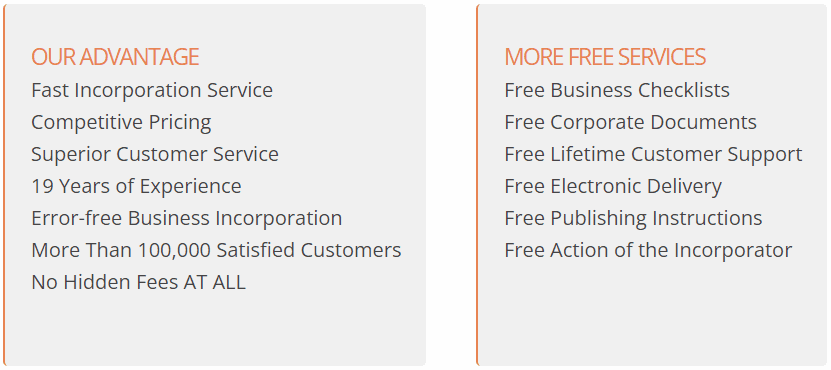 The Starter
The Starter is a free package. While some competitors offer free bare-bones formation packages, none include all the perks and extras that Active Filings gives you in The Starter.
For $0 (plus the state filing fee), Active Filings will:
complete and file your Articles of Organization with the state
give you an Operating Agreement template
set up compliance alerts for your LLC annual report
give you access to legal document templates
give you one free year of Registered Agent service (renews at $99 per year)
Normally, we talk about how you can make an Operating Agreement for free at home, and you can set up Annual Report alerts for yourself.
We examined the Active Filings package and couldn't find any catch or downside to this free plan. We can't say for sure how useful the legal document templates will be (and if you need sophisticated contracts for your business, you should retain a qualified attorney anyway).
In our opinion, this seems to be a pretty great deal. You can have Active Filings file your LLC paperwork after filling out a simple online form, and all you have to pay are the state fees.
The Sprinter
The Active Filings intermediate package costs $100 plus state fees. It includes everything in the Starter and several additional perks.
Active Filings will request an EIN for your LLC. However, this is easy to do yourself, and it's free to get an EIN from the IRS.
The Sprinter package also includes expedited filing, which just means that Active Filings will process your order the same day you place it. If you want to get your LLC faster, you will have to pay for rush filing with the state (if offered). Learn more about expedited filing options here: How long does it take to get an LLC?
The feature we really like in the Sprinter package is the virtual business address. With this option, Active Filings lets you use a virtual address on your LLC formation documents. This means your home or office address isn't on public record, which protects your privacy. Not many LLC formation companies offer this service, and the ones that do often charge a high monthly fee for the service.
If you're looking for an Active Filings alternative that gives you this privacy protection, Northwest Registered Agent ($39 + state fee) offers the same feature as part of their Registered Agent service.
The Finisher
Active Filings' premium LLC formation service is "The Finisher," which costs $250 plus state fees. The only additional product that you get on top of the services included in the Sprinter is a corporate kit consisting of a customized binder and a corporate seal.
We don't think this is good value at all. You don't need anything in the corporate kit to run a business, it's all just extra flash.
You can make membership certificates for your LLC at home with our simple template.
And if you want to order a business seal or other stationery items, we recommend Moo.com. You can design and fully customize everything you order from Moo.com, unlike the bundled items through Active Filings.
International Package Pricing
Unlike their competitors, Active Filings also offers two service packages specifically aimed at international entrepreneurs. If you live outside the US and are looking to start an LLC, this might be appealing – but be careful. Other LLC formation companies don't charge extra just because you're outside the US. But, on the other hand, Active Filings does include features specifically tailored to non-US resident-owned businesses.
The two packages that Active Filings offers for international customers are the International Gold and the International Silver.
Also note that if you're a non US resident, Active Filings automatically adds $200 to their EIN request service. Don't worry: you can request an EIN without an SSN. It's still free from the IRS, and our guide will walk you through each step of the process.
International Silver
The International Silver plan costs $999 plus state filing fees. It includes everything in the The Starter package plus mail forwarding from a US address to your international address. Active Filings will complete and file your Articles of Organization with the state, and give you an Operating Agreement for your LLC. And you still get one free year of Active Filings' Registered Agent service, and the compliance alerts and legal document templates.
International Gold
The International Gold plan is even more expensive, at $1499. It offers everything in the International Silver plan plus several additional services. It includes apostille certification, which certifies the state LLC approval documents so that foreign governments will accept them. You also get a certificate of incumbency, which lists the members of your company. Non-US residents may need this document to open an American business bank account. Finally, you will get expedited service. If you need your LLC opened quickly, and are willing to pay the extra state fees, Active Filings will have your documents sent by courier so they are processed quickly.
Turnaround Time
Unlike some competitors, Active Filings is very transparent about their turnaround time. If you choose the Sprinter or the Finisher, Active Filings will process your LLC order the same day. If you choose the Starter, they process the order in 2-3 business days, which is pretty normal for the industry.
Active Filings estimates a 25 day turnaround for LLC filings, although this varies by state. We like that Active Filings shows you the estimated dates for regular filing vs. expedited filing so that you can make an informed choice about the extra cost.

Upsells
Unfortunately, we couldn't find much information about what optional services Active Filings offers. The good news is that there are no annoying popups or distractions from additional offers during the formation process. The only additional service that we found concrete information on was obtaining a foreign qualification.
A foreign qualification allows your business to operate in a state other than the one it is originally registered in. Active Filings charges $100 for this service and requires that you purchase their Registered Agent service for this additional state at $99 per year. This is more expensive than the industry average, so we do not recommend this service.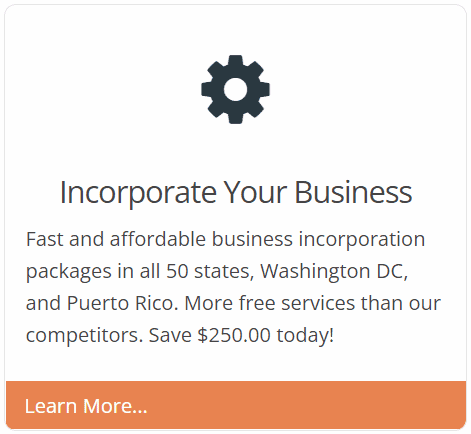 Confusing Language
One of Active Filings' biggest problems has to do with the clarity of their website. It is difficult to figure out which services they offer, and it is even more difficult to figure out what they charge for these services.
Active Filings also claims to offer a 100% money-back guarantee. However, we couldn't find any information on the terms and conditions of this money-back guarantee.
Customer Service

Active Filings offers phone-based customer support, but they do not offer chat support like some competitors. We tried out their phone support for ourselves. It took us several tries before we were able to get through to a live person rather than a voicemail message.
The rep we finally spoke to was helpful and knowledgeable. They explained Active Filings' services, including their Registered Agent services, in great detail and weren't pushy about selling us something.
We would give them high marks for their customer service, but the difficulty we had in getting through means that we can only call their customer service okay.
User Experience
Active Filings does not offer a great user experience. Their website is confusing and hard to navigate. Their order process is also quite basic, without helpful tips or guidance.
However, Active Filings does offer numerous informational articles in Spanish. We believe that Spanish-speakers would rate Active Filings' user experience more highly.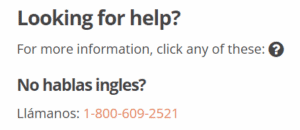 Additional Services
Many competitors offer optional additional services, often through partner companies. Some of the more common additional services include tax consultations and web hosting. As a small company, we weren't too surprised that Active Filings does not offer any additional services.
One neat feature Active Filings offers is a free ebook called "The Entrepreneur's Crash Course and First Year Survival Guide." We gave this a quick look and felt it was a pretty useful resource.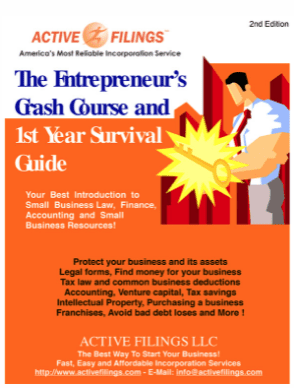 Registered Agent Service
Price
One year of Active Filings' Registered Agent services is included free in all of their service packages. We note that Active Filings may contract out Registered Agent services to partner companies, but we aren't sure which ones.
No matter which company actually acts as your Registered Agent, services renew at a price of $99 per year after the first 12 months. This price is at or slightly below the industry average.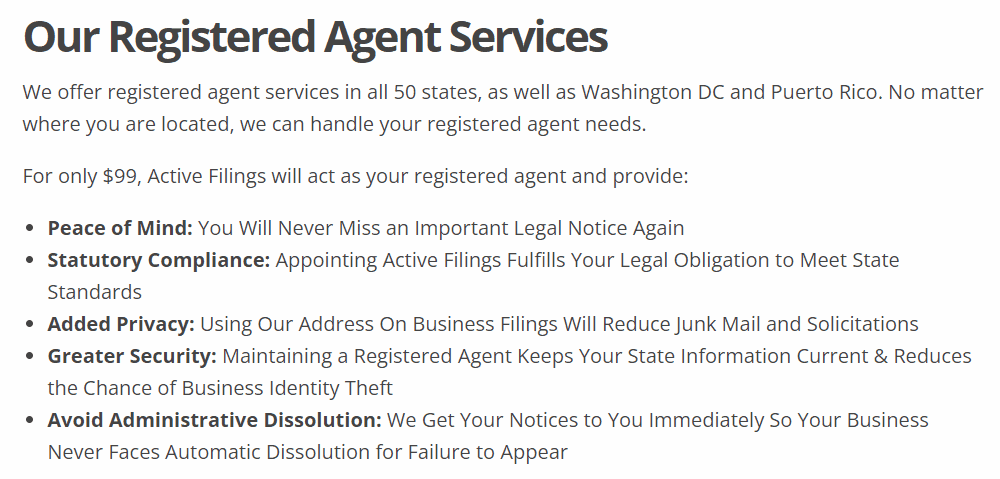 Mail Forwarding
Like most modern Registered Agent services, Active Filings scans any mail they receive on your behalf and uploads it to their online portal. They will forward mail physically upon request.
Active Filings Offers Good Value
In our opinion, the Starter package offers great value for money. You only pay the state fees, and you get a good service package. We liked that ActiveFilings was honest about turnaround times, and gives clear information about what's included in their packages.
Some parts of their website are too basic and can be confusing. And some of their prices seem pretty high. But we appreciate that they offer address privacy for their clients, and that they have put together packages specifically for international users. You don't get the resources of a big company, but you do get a higher level of expertise since Active Filings focuses on business formation and incorporation services.