After you form a Delaware LLC, you will have annual requirements to keep track of.
Delaware LLCs do not have to file an Annual Report (like Corporations do), but they do have to pay a flat-rate Annual Franchise Tax of $300 each year.
The $300 tax must be paid by every LLC formed in Delaware, regardless of income or business activity. This is a requirement to keeping your LLC in compliance with the state.
Method of Filing
Your Annual Franchise Tax can only be paid online and cannot be filed by mail. You can make payment using a credit card or your checking account.
Fee
$300
Due Date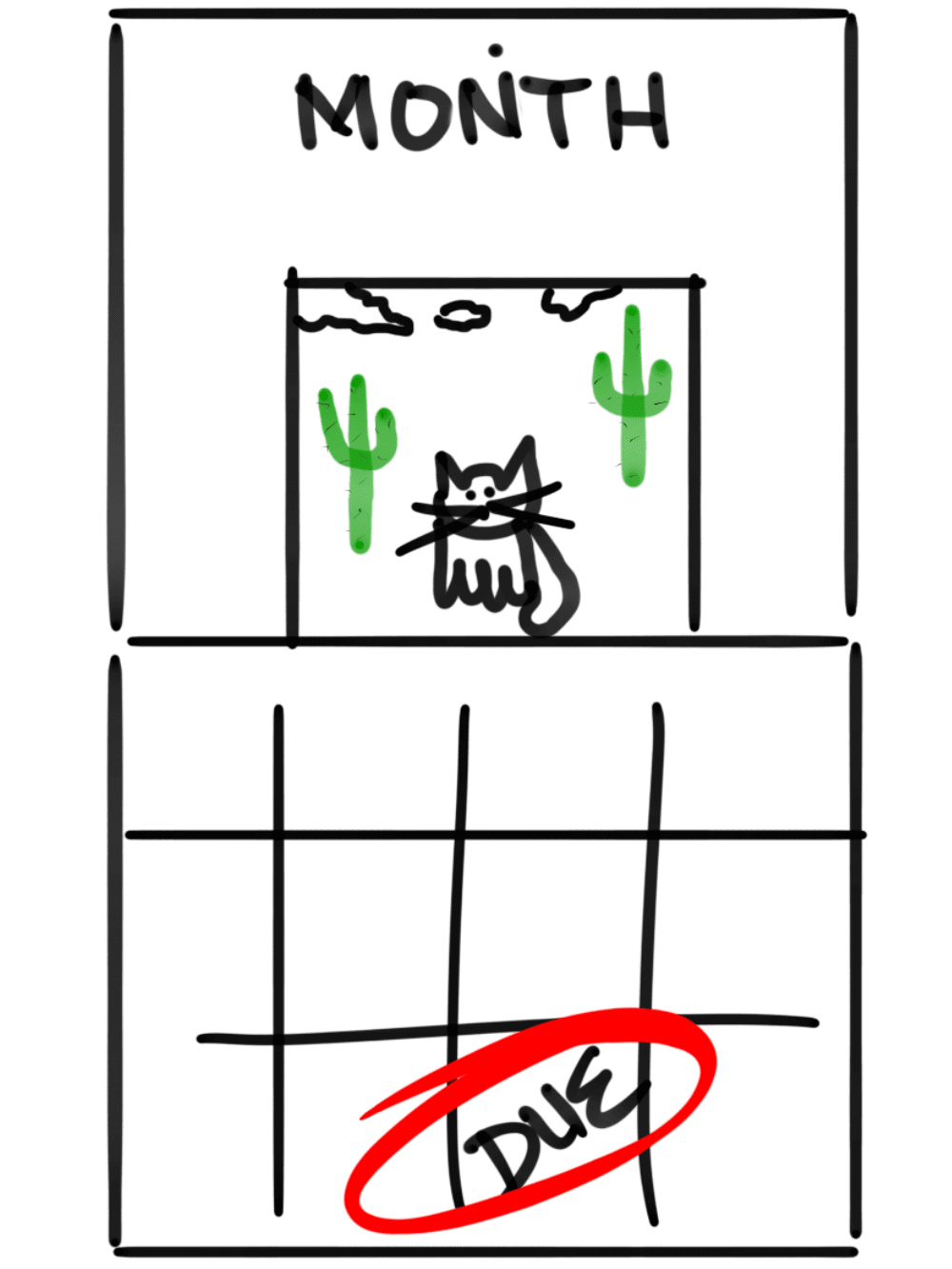 Your Annual Franchise Tax must be paid by June 1st every year.
Your first payment is due the calendar year following the year that your LLC was approved.
For example, if your LLC was approved on March 12th, 2023, your first Annual Franchise Tax of $300 will be due by June 1st, 2024.
Penalty
If you do not file your Annual Franchise Tax by June 1st, you will be charged a late fee of $200. Your account will also be penalized at 1.5% interest for every month it remains unpaid.
Business Entity File Number
You'll need your Business Entity File Number (also known as your "File Number") in order to make payment online. You can find your LLC's File Number by searching the database here.
Need Help?
If you need help locating your File Number, you can contact the Franchise Tax Division by phone (302-739-3073, option 3) or email (DOSDOC_Ftax@state.de.us). Their phone support hours are 8am to 4:30pm, Monday through Friday.
Reminders
The state will send reminder notifications by mail to your LLC's Registered Agent. They are sent in February each year.
We also recommend putting a repeating reminder on your calendar because even if you don't receive a reminder notice, it's still your responsibility to pay the tax every year.
Recommendation
We recommend paying your Franchise Tax early (you can begin paying in February) to avoid any late fees. Many people pay this tax in April, since they'll be paying other taxes as well at that time.
Delaware LLC Annual Franchise Tax Payment Instructions
1. Visit the state's online filing system:
Delaware Corporations Information System
2. Enter your LLC's File Number and click the "Continue" button.
3. Review the tax that is due (if applicable, late fees will show) and then click the "Pay Taxes" button.
4. Select "Pay Full Amount" and leave the box to the right blank.
5. In the "Payment Type" drop down list select whether you will pay with your checking account or with a credit card.
6. Enter your name, billing information, phone, and email, then click the "Submit" button.
Congratulations, your Delaware LLC Annual Franchise Tax has been paid!
You will receive an email confirmation from the state showing that you have made the payment successfully. We recommend printing this email and keeping it with your business records.
There is nothing else you need to do after making payment. Just make sure to pay your Annual Franchise Tax each year going forward.
Delaware Franchise Tax Division Contact Info
If you have any questions about your LLC's Annual Franchise Tax, you can contact the Franchise Tax Division at 302-739-3073 (option 3). Their hours are Monday through Friday from 8am to 4:30pm Eastern Time.
Their email is: DOSDOC_Ftax@state.de.us
DELAWARE LLC GUIDE
Follow the lessons below to form your Delaware LLC.