In this lesson, we will walk you through filing your Certificate of Formation with the state. This is the document that officially forms your LLC in Maine.
You can only file your Certificate of Formation by mail as Maine does not have an online filing yet.
The state filing fee is $175, and your LLC will be approved in 4-6 weeks (plus mail time).
How much is an LLC in Maine explains all the fees you'll pay, including the Certificate of Formation filing fee.
The "LLC filing fee" (the fee to create a Maine LLC) is the same thing as the "Certificate of Formation fee". The Certificate of Formation is the document, that once approved by the Secretary of State's office, creates your Maine LLC.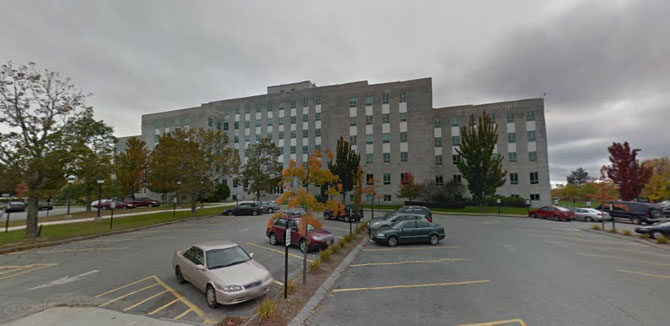 If you want to hire a company to form your LLC, check out Best LLC Services in Maine.
Before you continue: Make sure you have searched your desired LLC name and selected your LLC's Registered Agent.
How to Complete the Maine LLC Certificate of Formation
Note: You can print the form, fill it out by hand (use blue or black pen), then sign; or, you can type inside the form on your computer, then print and sign. When printing, use regular white paper (8.5″ x 11″).
Download the Maine Certificate of Formation form:
Certificate of Formation (MLLC-6)
1st Page
First. (Name)
Enter your LLC name exactly as you would like it, including your preferred capitalization, as well as the designator "LLC" or "L.L.C." (the abbreviation "LLC" is the most common).
You can use a comma in your Maine LLC name or you can leave it out. Ex: "Crabs to Go, LLC" and "Crabs to Go LLC" are both acceptable.
Second. (Filing Date)
Check off "Date of this filing" if you want your LLC to be effective upon filing. This means your LLC will go into existence on the date it is filed with the Maine Secretary of State.
If you need your LLC to go into existence at a later date, check off the second box and write down that date (it can't be more than 90 days out).
Pro tip: If you're forming your LLC in October, November, or December, and you don't need your business open during those months, forward date your filing to January 1st. This will save you the hassle of filing any taxes for those 1-3 months.
Third. (Low-profit LLC)
If you are forming a regular LLC, leave this section unchecked. If you are forming a low-profit LLC ("L3C"), you must comply with the Maine LLC Act (Title 31, Sec. 1611).
Note: A low-profit LLC (L3C) is a hybrid between a regular LLC and a non-profit organization. A low-profit LLC needs to generate profit primarily for charitable and educational purposes.
Fourth. (Professional LLC)
If you are forming a regular LLC, leave this section unchecked. If you are forming a Professional LLC ("PLLC"), check off this box and write the professional services you are licensed to perform.
As per the Maine LLC Act, section 723, you are required to form a PLLC if you have a state license as a prerequisite to engaging in your profession. This includes, but is not limited to, accountants, advanced practice registered nurses, attorneys, chiropractors, dentists, optometrists, osteopathic physicians, physicians and surgeons, physician assistants, podiatrists, registered nurses, and veterinarians.
2nd Page
Fifth. (Registered Agent)
If you hired a Commercial Registered Agent, check off the first box, enter their CRA Public Number (which can be found here), then enter the full company name.
If your Registered Agent is an individual (you, a friend, or a family member), check off the second box, list that person's name, and then enter their address (PO Boxes are not allowed).
If you hired Northwest Registered Agent, their CRA Public Number is P10262.
If you're not sure who can serve as your Maine's Registered Agent (or you'd like to learn more about your options in Maine), please refer back to this lesson: Maine LLC Registered Agent. You can also learn more about the role of a Registered Agent in Registered Agent vs LLC Organizer. For more clarification, check out our article Is a Registered Agent a Member of an LLC?
Sixth. (Registered Agent's Consent)
This section just indicates that the Registered Agent you listed has consented (agreed) to be your LLC's Registered Agent in Maine. You do not need to enter or fill anything out in this section.
Seventh. (Other Matters)
If your Maine LLC has any additional rules or regulations, you would use this section to reference an attachment ("Exhibit A" for example). This section usually doesn't apply to most people, so if that is the case, you can just leave it blank.
Authorized Signature(s) and Date
Enter today's date, then sign your name to the left and print your name to the right. Only 1 authorized person is required to sign (even if your LLC has more than 1 member), but if you'd like 2 authorized people to sign, have the other person do the same on the second line.
3rd Page (Cover Letter)
Name of Entity
Enter the full name of your LLC. Make sure it matches exactly what you entered on page 1.
Type of Filing
Write down "Certificate of Formation".
Special Handling Request and Fee
Remember, as mentioned above, you have 3 approval time options when filing your LLC:
Non-expedited with approval in 4-6 weeks (plus mail time) for $175
$50 expedited for a 24-hour turnaround ($175 + $50 = $225)
$100 expedited for a 1-hour turnaround ($175 + $100 = $275)
If you are doing a non-expedited filing, leave all 3 checkboxes blank and enter "$175" on the "total filing fee enclosed" line.
If you are doing a $50 expedited filing, check off the 2nd box and enter "$225" on the "total filing fee enclosed" line.
If you are doing a $100 expedited filing, check off the 3rd box and enter "$275" on the "total filing fee enclosed" line.
Contact Information
Enter your name, phone number, and email address. The Maine Secretary of State will use this information to contact you if they have any questions about your LLC.
Address Where to Return Filing
Enter your name and mailing address. It can be any address you'd like, it doesn't have to match what was entered above. It's just the most convenient address for you to get back your approval. You can leave the "Firm or Company" line blank if needed (it's not required).
Mail your Certificate of Formation to the State
Prepare Payment:
Prepare a check or money order and make payable to "Secretary of State".
Fee:
If you are doing a non-expedited filing (4-6 weeks (plus mail time) approval), send $175.
If you are doing a $50 expedited filing (24-hour approval), send $225.
If you are doing a $100 expedited filing (1-hour approval), send $275.
Mail Documents:
Send your completed Certificate of Formation along with your filing fee to:
Secretary of State
Division of Corporations, UCC and Commissions
101 State House Station
Augusta, ME 04333-0101
Congratulations, your Maine LLC has been filed for processing! Now you just need to wait for approval.
Maine LLC Approval
Once the state receives your filing, they will process and approve your LLC in 4-6 weeks (plus mail time) unless you paid extra for expedited processing. Once your LLC is approved, you will receive back in the mail a stamped and approved copy of your Certificate of Formation.
You'll use your Certificate of Formation and Federal Tax ID Number to open a business bank account for your LLC.
Next Step
Once you file your Maine Certificate of Formation, and it is approved by the state, you can then proceed to the next lesson: Maine LLC Operating Agreement.
Maine Secretary of State Contact Info
If you have any questions, you can contact the Maine Secretary of State by phone at at 207-624-7752 or by email at cec.corporations@maine.gov. They pick up the phone right away.
Search your domain name
If you plan on building a website, you can quickly register your domain name. Creating a website with your business name as the domain name can help people find your business online. You can easily search and purchase a domain name through GoDaddy.
MAINE LLC GUIDE
Follow the lessons below to form your Maine LLC.