Every Mississippi LLC that does business in Mississippi must file an Annual Report each year.
You need to file an Annual Report in order to keep your LLC in compliance and in good standing with the state of Mississippi.
Method of Filing
Your Annual Report can only be filed online. The state does not have an option to file by mail.
Filing Fee
$0 (no fee due, but you must file a report each year).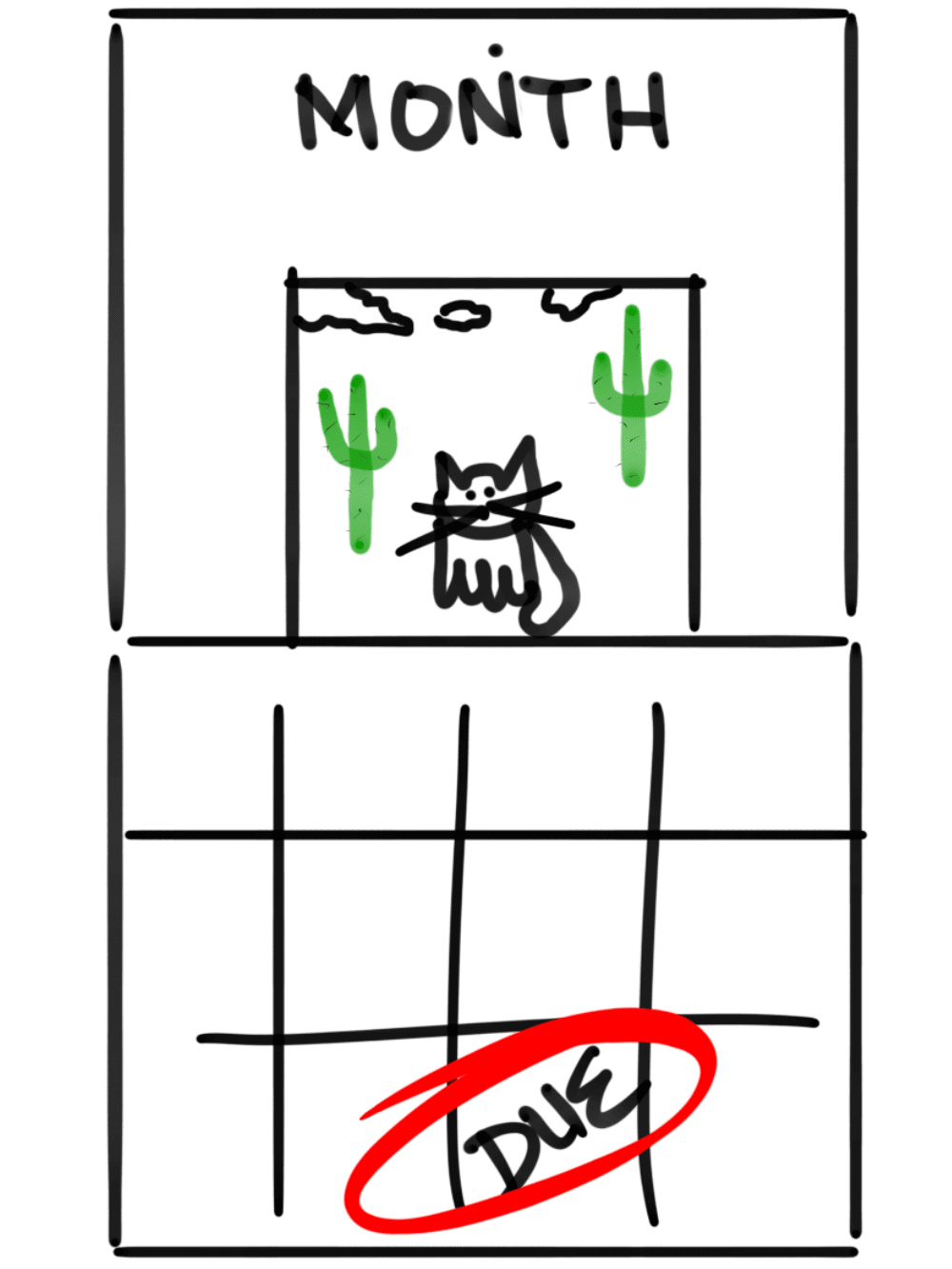 Due Date
Your LLC's Annual Report is due on or before April 15th of every year.
Your first Annual Report is due the year following the year of formation. For example, if your LLC was formed on February 10th 2023, your first Annual Report is due by April 15th 2024.
How early can it be filed?
January 1st.
Penalty
Your Annual Report will be late if not filed by April 15th. At that point, the state will send a warning letter telling you to file asap to avoid administrative dissolution (being shut down). If you continue to ignore the Annual Report requirement, the state will send an Intent Notice and then they will soon after shut down your LLC.
Reminders
The state sends out email reminders 1-3 months before the due date. They will send them to the email address you listed when you filed your Certificate of Formation.
Mississippi LLC Annual Report Online Filing Instructions
Get Started:
Visit the Mississippi Secretary of State's website and sign in.
Use the username and password you created when you filed your Certificate of Formation.
In your account dashboard, under the "Annual Reports" section, click the "File an Annual Report (Corporations and LLCs)" link.
LLC Business ID
Enter your LLC's Business ID in the search box and click the "Next" button to proceed.
You can find your LLC's Business ID on your stamped and approved Certificate of Formation. You can also search your LLC here, click on "Details" to the right of your LLC, then look for the Business ID Number.
Email and Phone
Enter your email in the "Business Email" box (you can use your personal email). Below, enter your phone number in the "Business Phone" box (you can use your cell or any personal number).
Federal Tax ID
Enter your Federal Tax ID Number in the box provided. If you did not obtain a Federal Tax ID Number from the IRS yet, please see this lesson: Federal Tax ID Number.
NAICS Code
In the "Nature of Business" section, enter the NAICS Code which corresponds to your business's primary industry.
A NAICS Code (North American Industry Classification System) is used by government agencies to identify your LLC's line of business and activities. It's mostly used for statistical purposes.
At the time this course was written, the "Search for NAICS Codes" button in the Mississippi online filing takes you to the wrong search page. This link takes you to the current NAICS Search page.
You can either search by keyword or browse by industry. To search by keyword, in the "NAICS Keyword Search" box, enter the first word of your business industry (ex: "restaurant", "landscape", "retail", "real estate", etc.) and then click "Submit". Scroll through the list until you find your industry and its NAICS Code.
Alternatively, to browse by industry, just scroll underneath the search box and you'll see a list of industries which you can click on.
If you can't find your exact industry, just use the closest thing to it. If you need help determining your NAICS Code, you can contact the US Census Bureau at 1-888-756-2427 for assistance. This page also has answers to frequently asked questions.
Operating Agreement
Check off the "Operating Agreement" box at the bottom stating that your Mississippi LLC has an Operating Agreement. If you did not complete your Operating Agreement yet, you can download our template from this lesson: Mississippi LLC Operating Agreement.
Principal Address
Enter your LLC's principal address. This address can be your home address or an office address.
Registered Agent
You cannot change your Registered Agent here. To do that you must file an Amendment. If you need to update/change your Registered Agent, go to your online dashboard, scroll down to the "Amendment Filings" section, and then click the top link "File an Amendment for an Existing Business". Don't use the "File Registered Agent Address Change" link. It sounds like it's the correct one to use, but it's not.
Manager or Member
Click the "Add Party" button and add each of the members/managers for your LLC.
Signature
Select your title in the "Title" drop down menu. You will most likely be a Member, Manager, or Organizer. Then enter your name and address. Click the "Next" button to proceed.
Submit Annual Report
You'll receive a message saying your Annual Report has no errors and can be submitted. Click the "Next" button to proceed.
Add Attachment (optional)
This is where you can upload any additional attachments for your LLC (if applicable). You will most likely leave this section blank and just click the "Next" button to proceed and submit your Annual Report.
Filing Approval Acknowledgment
The next page confirms that your Annual Report has been submitted for filing.
Congratulations, your Mississippi LLC Annual Report has been filed for processing! Now you just need to wait for verification.
Processing Time and Verification
Once you file your Annual Report online, it will be processed and filed immediately. The state will then send you an email confirmation (within a few minutes) with a downloadable link as well as a tracking number to your filed Annual Report.
Mississippi Secretary of State Contact Info
If you have any questions, you can contact the Mississippi Secretary of State at 601-359-1633 or send a message through their contact form.
MISSISSIPPI LLC GUIDE
Follow the lessons below to form your Mississippi LLC.