Starting an Oregon LLC


An Oregon Limited Liability Company (LLC) is a legal structure used to protect your personal assets (home, car, bank account) in the event your business is sued.
An LLC can be used to operate a business, or an LLC can be used to hold assets (such as real estate, vehicles, boats, or aircraft).
1. Oregon LLC Name

Before filing the necessary paperwork to create your LLC, you need to make sure your desired Oregon LLC name is available.
Your desired business name for your Oregon LLC must be "distinguishable upon the records" of the Oregon Secretary of State. This means your LLC name must be unique when compared to existing businesses in Oregon.
Oregon LLC Name Search:
Oregon Business Registry Database Search
LLC Designator: Under Oregon law (ORS 63.094), your LLC must end with the proper designator. Acceptable designators include the following:
LLC
L.L.C.
Limited Liability Company
Tip: If you're not sure which designator to use, "LLC" is the most common.
Your Oregon LLC name cannot include a designator that makes it sound like a different type of legal entity. For example, your LLC name cannot include include the words Corporation, Corp, Inc, Incorporated, Limited Partnership, LP, L.P., or Trust.
2. Oregon Registered Agent
An Oregon Registered Agent is a person or company who agrees to receive notices, legal mail, and court documents (called Service of Process) in the event your LLC is sued or involved in a court case.

Maintaining a Registered Agent for your Oregon LLC is a requirement to keep your business in good standing with the Secretary of State.
The Oregon Secretary of State can administratively revoke your LLC if you fail to maintain a Registered Agent. If this happens, your Oregon LLC won't able to do business in the state anymore.
Your Oregon LLC's Registered Agent needs to have a physical street address within the state where notices and other documents can be served. PO Boxes and Private Mailbox Rentals (like The UPS Store) are not allowed.
Your Oregon LLC's Registered Agent should maintain normal office hours and be available from 9am to 5pm, Monday through Friday, in case service of process arrives.
Who can be your LLC's Registered Agent in Oregon?
Option 1: You can be your own Registered Agent.
Option 2: A friend or family member can be your LLC's Registered Agent.
Option 3: You can hire a Registered Agent Service. Use this option if you don't have an address in the state, or you prefer to have a company take care of this role.
Note: If your Registered Agent is going to be a person, that person must be a resident of Oregon, be at least 18 years of age, and generally be available during business hours.
Registered Agent Services: If you need to hire a Registered Agent Service in Oregon, we recommend Northwest Registered Agent ($125 per year).
Northwest has been in the business for over 20 years and they have great customer support. Any mail that is sent to your LLC will be scanned by them and uploaded to your online account.
3. Oregon Articles of Organization
To start an Oregon LLC, you must file the Oregon Articles of Organization with the Secretary of State.

Oregon LLC filing fee: $100 (one-time fee)
Check out LLC Cost in Oregon for more info on LLC fees.
Oregon LLC approval times:
Your LLC will be approved in 2-3 business days if you file online.
Your LLC will be approved in 4-6 weeks (plus mail time) if you file by mail.
Note: Filing times may take longer due to the current global situation and government delays. Please see how long does it take to get an LLC in Oregon.
File your Oregon LLC online (recommended method): Use our step-by-step instructions or login here.
File your Oregon LLC by mail: We have step by step instructions for this method too. Download the Articles of Organization form (PDF).
What your Oregon LLC approval will look like: The state will mail (or email) you an Acknowledgment Letter with your LLC's Registration Number. Then you can download your stamped and approved Articles of Organization from the Oregon Registry.
4. Oregon LLC Operating Agreement

An Oregon LLC Operating Agreement contains the rules between the members of the LLC. This includes (but is not limited to) the rights and duties of each Oregon LLC member, how profits/losses are divided, and how taxes are paid.
The LLC Operating Agreement is where you will list all the members (owners) of your Oregon LLC and how much of the LLC they each own. Even if you own the Oregon LLC by yourself (a "Single-member LLC"), it is highly recommended that you have an Operating Agreement.
Your Oregon LLC's Operating Agreement is an "internal document". Meaning, it doesn't need to be sent to the Oregon Secretary of State, the IRS, or to any other state/government agency. Just store a copy with the rest of your LLC's business records.
In the event you were to end up in court, having an Operating Agreement for your Oregon LLC shows that you're operating your business properly. This helps keep your personal assets safe and protected.
Download a free Operating Agreement for your Oregon LLC. You can pick from one of these 3 formats: PDF, Google Doc, or Microsoft Word.
5. Federal Tax ID Number (EIN)

After starting an Oregon LLC, you should request an Oregon EIN Number for your company. A Federal Tax ID Number works like a "social security number" for your Oregon LLC. The IRS will use this number to identify your LLC, mainly for taxation purposes.
Other names: A Federal Tax ID Number is also known as an:
EIN
FEIN
Federal Tax Number
Employer Identification Number
Federal Employer Identification Number
Opening an LLC bank account: Banks will require you to provide your LLC's Federal Tax ID Number before an account can be opened.
Other uses: A Federal Tax ID Number may also be needed when applying for certain business licenses and permits or when transacting with other businesses.
Wait for your LLC to be approved: Apply a Federal Tax ID Number only after the Oregon Secretary of State approves your LLC. This will save you the trouble of having it attached to a non-existent LLC (in case the Secretary of State rejects your filing).
Free ($0): Despite what some sites might tell you, applying for a Federal Tax ID Number from the IRS is totally free. It can be done online in less than 15 minutes.
How to apply: You can get a Federal Tax ID Number from the IRS 1 of 3 ways:
1. Apply online (recommended if you have an SSN or ITIN)
2. Mail Form SS-4
3. Fax Form SS-4
We recommend applying online since the approval time is faster.
If you file by fax it takes 4 business days. And if you file by mail it takes 4-6 weeks (plus mail time).
Form SS-4: Download from the IRS here. This is only needed if filing by mail or fax.
Mailing Address: Internal Revenue Service, Attn: EIN Operation, Cincinnati, OH 45999
Fax number: 855-641-6935
Don't have an SSN? (non US Residents): If you don't have a US social security number (or ITIN), you can still get an EIN from the IRS. You just can't use the online application. Instead, you need to complete Form SS-4 and send it to the IRS by mail or by fax. We recommend sending by fax since the approval time is faster. We have step-by-step instructions for applying for an EIN without an SSN.
Tip: On line 7b, where it asks for your SSN, just write "Foreign" instead.
6. Oregon LLC Annual Report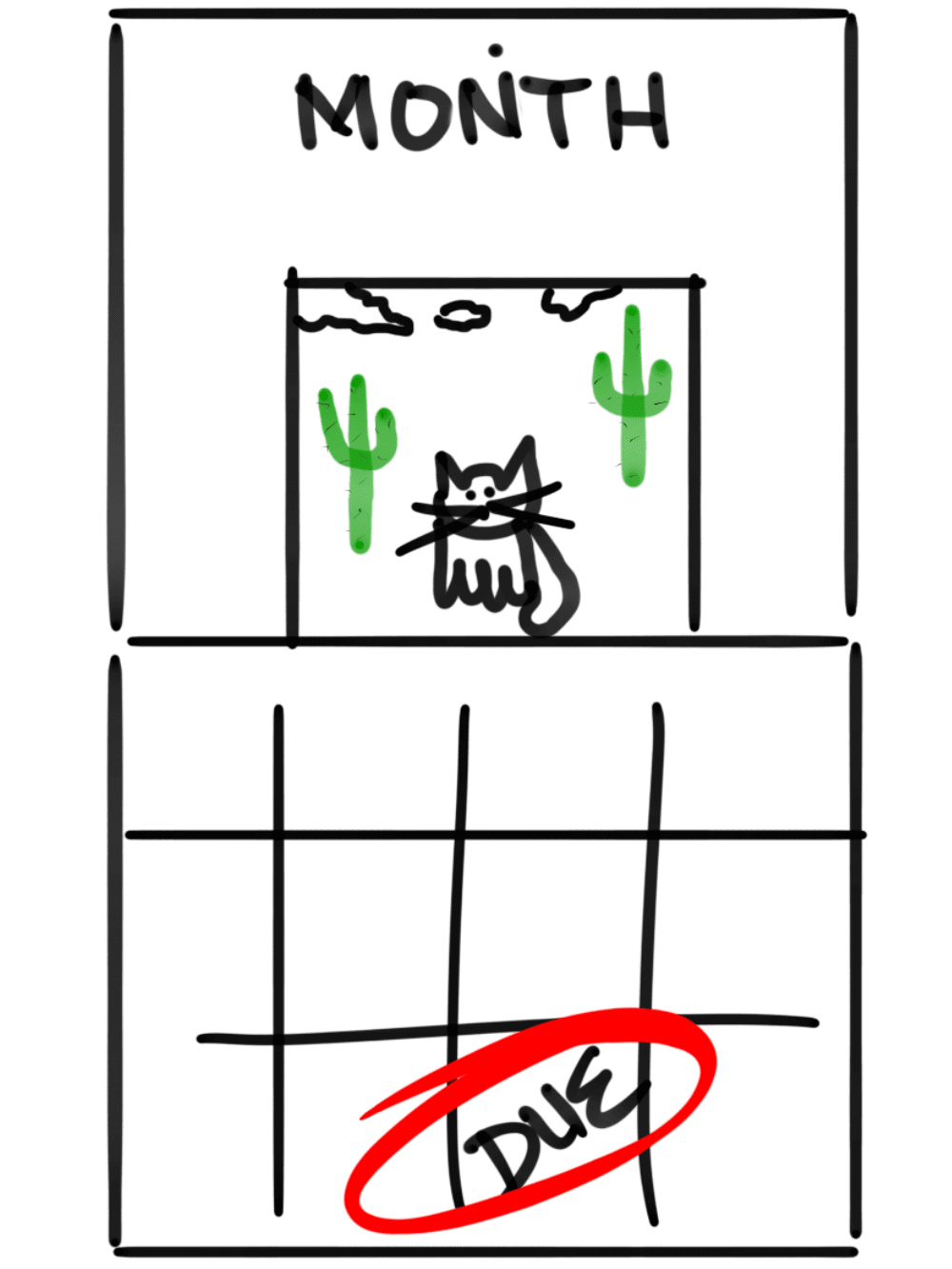 All Oregon LLCs, regardless of income or activity, are required to file an Oregon LLC Annual Report every year. The Annual Report filing is needed to keep your Oregon LLC in good standing with the state.
Oregon LLC Annual Report fee: $100 (paid once per year)
Due date: The Annual Report for Oregon LLCs is due every year by its anniversary date. For example, if your LLC was approved on October 20th 2023, then your Annual Report will be due by October 20th every year.
How to file: Although the Annual Report can be filed by mail, the state prefers that your LLC's Annual Report be filed online.
Penalty for late filings: If your LLC's Annual Report is not filed within the 45-day grace period after the due date, the Oregon Secretary of State will administratively revoke your LLC.
7. Business Licenses and/or Permits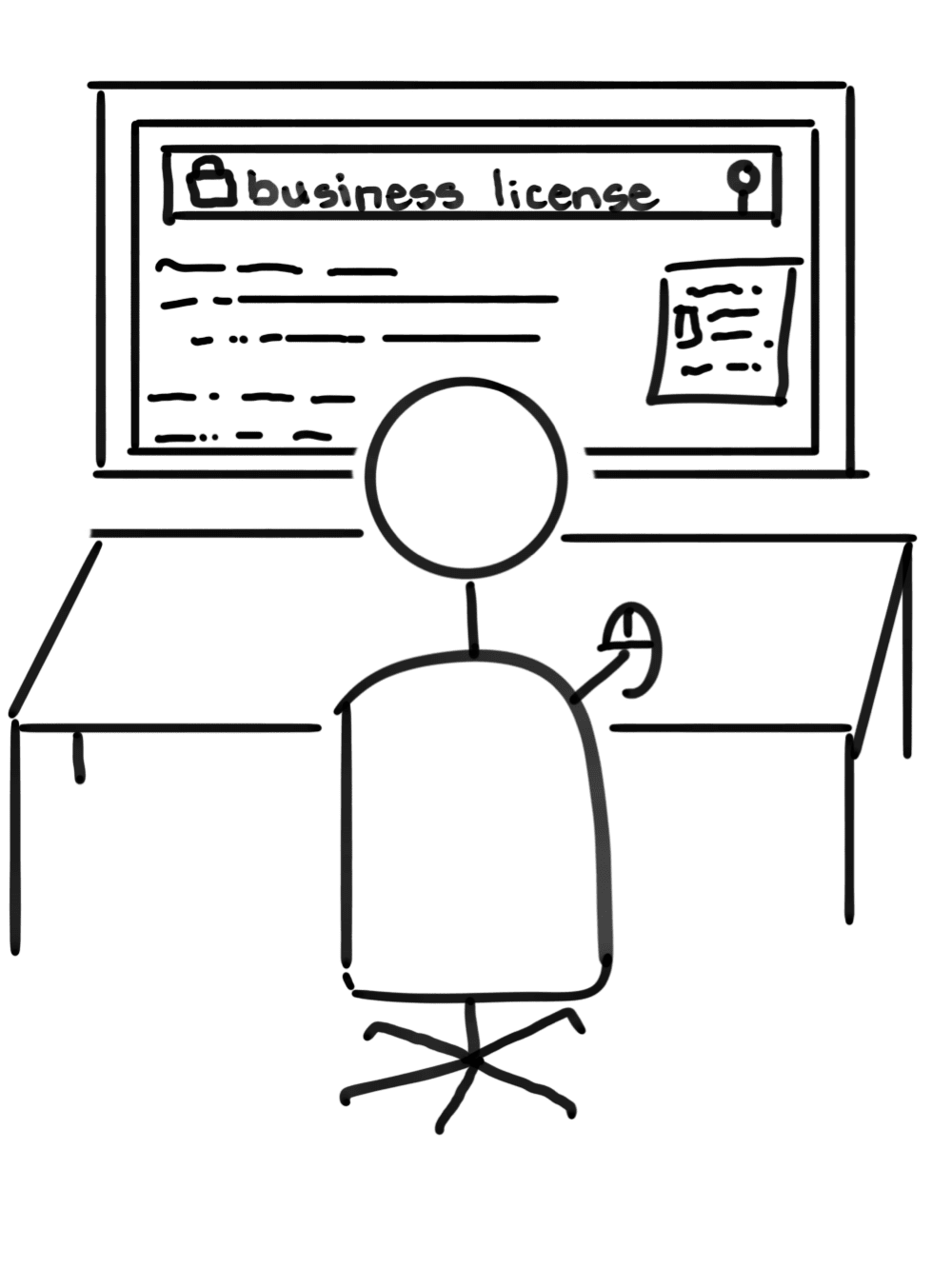 You should check whether your new company needs an Oregon Business License to operate.
Oregon does not issue a general business license at the state level. However, you may need to get business licenses and permits depending on your Oregon LLC's location and line of business.
Oregon has a one-stop shop called Business Xpress. You can use their License Search Directory to figure out your LLC's specific business license and permit needs.
You should also contact your county, city, or town to see if they enforce any local license or permit requirements.
Want to save time? If you'd rather not make the phone calls and do the research to determine your Oregon LLC's business license and permit requirements, we recommend using IncFile.
8. Oregon State Taxes

Every small business has a unique Oregon LLC Taxes situation, but we can provide an overview of the requirements.
Federal: LLCs are by default classified as "pass-through entities". This means that your Oregon LLC does not file a separate tax return with the IRS. Instead, profits "pass through" to your personal tax return and are usually listed on a Schedule C (which is a part of your personal US 1040 return).
Oregon State income tax: Oregon has four income tax brackets ranging from 5% to 9.9%. If you are a resident of Oregon, you'll need to report your LLC's income/losses on your state income tax return. This will be done on your OR-40, OR-40P, or OR-40N form.
Oregon Sales tax: Oregon is one of a handful of states that does not impose a sales tax.
Local taxes: Depending on the city and/or county where your LLC is located, you may have to file a local return.
Oregon also imposes additional taxes listed here.
Recommendation: Calculating your federal, state, and local taxes can be complex and time-consuming. If done incorrectly, your Oregon LLC may be negatively affected. For that reason, we recommend speaking with a few accountants after your Oregon LLC is formed. Check out our how to find an accountant guide, or you can do a search using Thumbtack or Yelp.
9. Oregon LLC Bank Account
You can now open a separate bank account for your Oregon LLC. Just make sure the state has approved your filing and that you've gotten a Federal Tax ID Number (EIN) from the IRS.
Why it's important for your Oregon LLC to have its own bank account:
Easier accounting and bookkeeping
Maintains your personal liability protection (by keeping your personal assets separate from your LLC's assets)
What you'll need to open a bank account for your LLC:
Stamped and approved copy of your Oregon Articles of Organization
Federal Tax ID Number (EIN)
2 valid IDs (driver's license, passport, etc.)
Note: Banks may require additional documents (such as your LLC's Operating Agreement) so we recommend calling ahead of time to check on all their document requirements.
Other things to know:
Signers: All Members who want to be authorized signers on the Oregon LLC bank account must be physically present when opening the account.
Maintenance fees: Some banks charge monthly maintenance fees. Some banks do not. We recommend calling a few banks in your area to find the most affordable one.
DBA: Sometimes a bank representative may (mistakenly) ask for your LLC's DBA/Fictitious Name. Your LLC does not need to have a DBA in order to open a bank account. The bank account will be opened directly in the name of your Oregon LLC.
Debit card: The bank will give you a debit card when you open the account.
Credit card: You can also get a business credit card to earn points, miles, and other rewards.
10. Business Phone Number
Instead of using your home telephone number or your cell phone, you can purchase an affordable "virtual business number" specifically for your Oregon LLC. You can set this virtual business phone up to forward to your cell phone, go through voice prompts, or configure it any way you'd like.
We recommend using Phone.com as they have the cheapest plans and their customer service is excellent.
They offer local phone numbers as well as 1-800 toll-free numbers. You can easily setup call forwarding, pre-recorded prompts, and get voicemail messages forwarded to your email.
Getting a separate business phone number for your Oregon LLC is also a good idea in order to keep your actual number private from those pesky "public record" websites.
Oregon State Agencies
Oregon Secretary of State (Corporation Division)
​​503-986-2200​​​​​​
8am to 5pm, Monday through Friday
http://sos.oregon.gov/Pages/contactus.aspx#corporation
Oregon Department of Revenue
503-378-4988
7:45am – 5:00pm, Monday through Friday
Note: Phones lines are closed on Thursdays from 9am – 11am
https://www.oregon.gov/DOR/contact/Pages/default.aspx