Last updated August 18, 2021
How to Form an LLC in Nevada
Here is a quick overview on starting an LLC in Nevada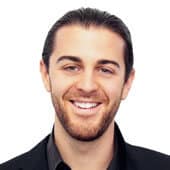 Hi there, my name is Matt Horwitz and I'm the founder of LLC University®.
We've put together a free guide on how to form an LLC in Nevada. We hope you find it helpful!
To form an LLC in Nevada, you can either follow the Detailed Lessons above (step-by-step), or you can follow our Quick Start Guide below on this page (a brief overview of all the steps).
If this is your first time setting up an LLC in Nevada, we recommend that you follow the Detailed Lessons above. Please make sure to follow them in order.
A Nevada Limited Liability Company (LLC) is a hybrid business structure that offers personal liability protection in case of a lawsuit. In the event your Nevada LLC is sued, your personal assets (like your home, vehicles, and bank accounts) remain safe from creditors.
You can use your Nevada LLC to run a business or you can use your LLC to purchase assets, such as real estate, vehicles, boats, and aircraft.
To form an LLC in Nevada, you can:
follow the Quick Start Guide on this page (a brief overview), or
follow the Detailed Lessons above (step-by-step instructions)