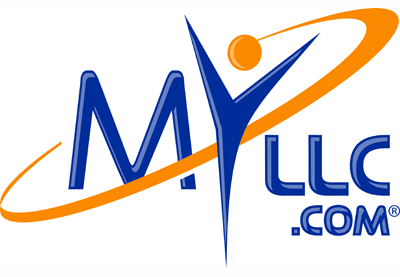 MyLLC is a business services company headquartered in Cheyenne, Wyoming. They were founded in 1998, making them one of the older companies in this industry. They work with entrepreneurs and small businesses in the United States and throughout the world. Their most-used service is forming limited liability companies (LLCs).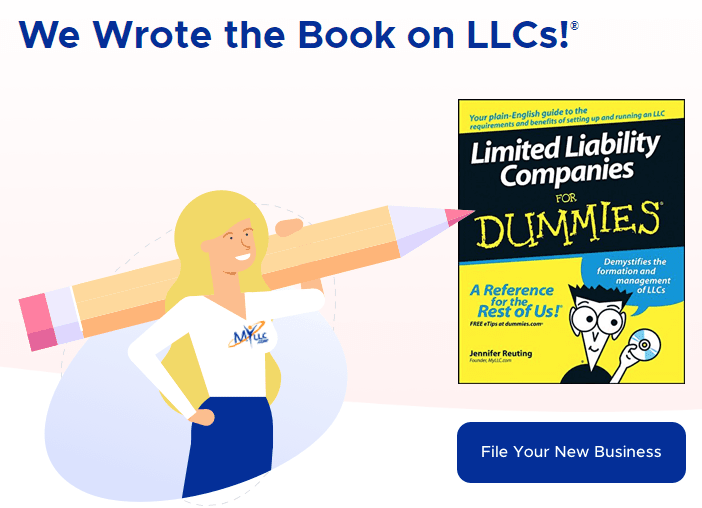 You will see plenty of references to the fact that MyLLC wrote a book on LLC formation. MyLLC founder Jennifer Reuting wrote the title Limited Liability Companies for Dummies, which was published in 2011. We think that's pretty cool, but do the rest of MyLLC's services meet the same standard?
MyLLC's LLC Services
Price Points
Most LLC services companies offer several different levels of service packages at different prices. However, MyLLC is different: they don't offer service packages or bundles. Instead, you select each service you want on an a la carte basis. This means you can purchase just the LLC formation, or you can add lots of extras if you want.
MyLLC will form a limited liability company for $99 plus state fees (plus $24 shipping). The formation service includes only a business name check (which you can do for free at home) and the preparation and filing of your Articles of Organization with the state.
Note that MyLLC also offers to beat any competitor's price for several services. This is a nice offer, but we aren't sure how easy it is to take advantage of. Some online customer reviews mention MyLLC requiring lots of proof about the competitor's pricing before honoring the price match.

Upsells
As with nearly all LLC services companies, MyLLC offers numerous optional services ("upsells"). Most of these upsells are useful and reasonably priced, though a few are a little too expensive.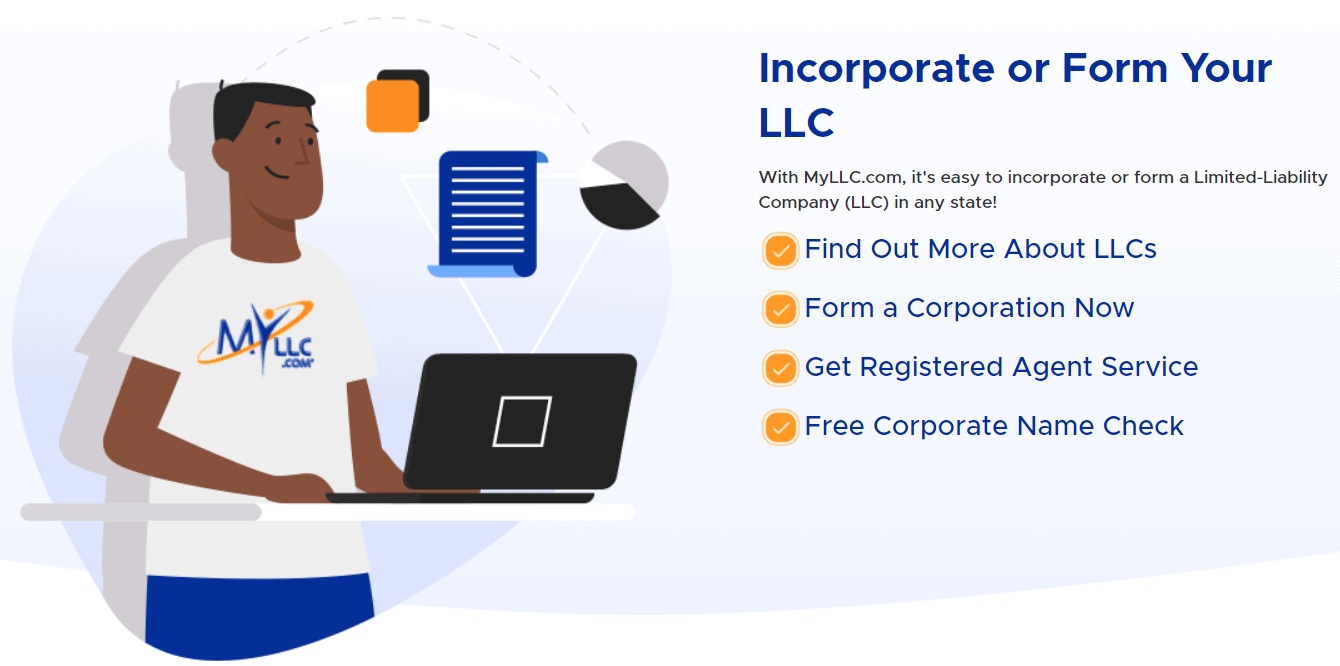 Foreign Qualification
MyLLC offers to file a foreign qualification when you are registering your LLC. A foreign qualification allows you to legally conduct business in a state besides the one your business is registered in. The total cost for MyLLC to file a foreign qualification for your LLC is $149.
EIN Number
MyLLC charges $69 to complete and file the necessary forms to get your LLC an Employer Identification Number (EIN). This is about what competitors charge. MyLLC does offer a cheaper option: they charge $35 to complete the SS-4 form for requesting an EIN, which you must then mail or fax to the IRS.

However, you can easily get an EIN for an LLC yourself in just a few minutes – and an EIN is free from the IRS.
Certificate of Good Standing
If you need to get a certificate of good standing, MyLLC can help you request one for $35. A certificate of good standing is proof that your business is current on its fees and Annual Reports. This document is usually only needed when you file other documents, like a foreign qualification. Most competitors charge about the same amount MyLLC charges.
Amendments for Limited Liability Companies
An amendment to your LLC's Articles of Organization will also cost you $99. This is less than the industry average, so it is a good value. You might need to amend your Articles of Organization if you change your LLC's name or principal office location.
DBA (Fictitious Name)
If you want a DBA (Doing Business As) fictitious name for your business, MyLLC can help you get one for $99. This is a typical amount charged by other LLC formation companies.
If you're not sure whether you need a DBA, read more here: Do I need a DBA for my LLC?
Turnaround Times
MyLLC offers very quick turnaround times. They claim to process Articles of Organization within 24-48 hours of an order being placed. This is faster than average for the industry. MyLLC will then send the completed Articles of Organization to you for your approval before filing them with your state.
While their standard turnaround time is very quick, MyLLC doesn't offer an expedited processing option. And they don't offer you the option to have MyLLC select your state's expedited processing option when they file your documents. This means that MyLLC isn't a good choice if you need to form your LLC in a hurry.
Clear Language
MyLLC uses fairly transparent language on their website. They clearly describe each of their services and prominently list the prices of these services. However, they do have a long terms of service document that is quite hard to read, as it is full of legalese.
Good Customer Service
MyLLC offers excellent customer service. They have both phone and chat support, while many competitors only offer phone support. We tried both out ourselves so that we could give you a preview of what you might experience if you choose MyLLC for your LLC formation.
The rep we spoke to through the online chat support was excellent. They answered our questions quickly and correctly. They even made some helpful suggestions, like having an attorney review our Operating Agreement.
The rep we spoke to over the phone was fine. She gave basic answers to our questions without elaborating. However, the answers she did give were all correct.
Customer Reviews
MyLLC has 4.5 out of 5 stars on Google Reviews.
They have also been accredited with the Better Business Bureau since 2009 with an A+ rating. We read through their customer reviews to find out why their average rating on the BBB was 3.55 out of 5 stars.
Most of the low ratings on the Better Business Bureau website came from customers not reading the MyLLC Terms of Service or understanding state rules about Registered Agents before deciding to cancel service. Make sure you read the terms before signing to get the best experience with any filing company.
User Experience
MyLLC offers a simple but dated user experience. The order process was fairly streamlined and easy to follow. However, they didn't offer as much information about LLC formation procedures as some of their competitors. MyLLC just presents the questionnaire for you to complete.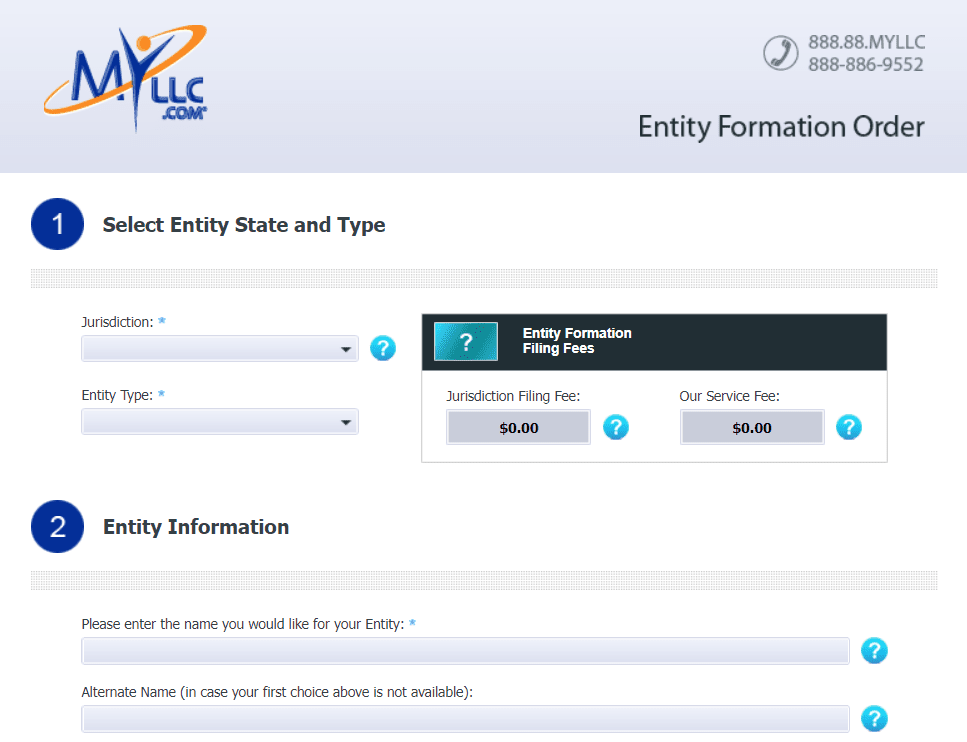 Like most LLC Formation companies, MyLLC has definitions and explanations for each item in the questionnaire to make sure you understand what information to put in the field. But one downside of MyLLC's older web design is that these tips are only viewable when you hover your cursor on the "?" symbol. This function can be finicky – disappearing when you're trying to read, or overlaying with dropdown menus if you bump your mouse.
The actual LLC formation process is simple – it's all on one page, so the workflow is simple. However, since they ask for your credit card information all on this same screen, you don't get to review your filing and think about it before actually paying for your filing at MyLLC. Also, the user interface seemed like it was from the early 2000s.
Additional Services/Features
Some competitors (mainly larger companies) offer many additional services, such as an accounting consultation or web design services. However, the only additional products that MyLLC offers are a corporate kit and managed report service. We were surprised that MyLLC doesn't offer any help with business license searches.
Managed Report Service
If you purchase their Managed Report Service for $49 per year, MyLLC will prepare and file your LLC Annual Report for you. However, this price doesn't include the state fees. And MyLLC doesn't offer Managed Report Service in all 50 states.
But if you hired MyLLC to form your limited liability company, they will send you reminders about Annual Report obligations in your state. This service is free with the purchase of an LLC formation.
And LLC University® provides free, step-by-step instructions for filing your LLC Annual Report yourself. We can help you no matter what state you form your LLC in.
Corporate Kit
MyLLC offers three different types of corporate kits, which include a binder, membership certificates, templates for meeting minutes and a seal. These kits all cost $69 each – only the designs change, not the contents.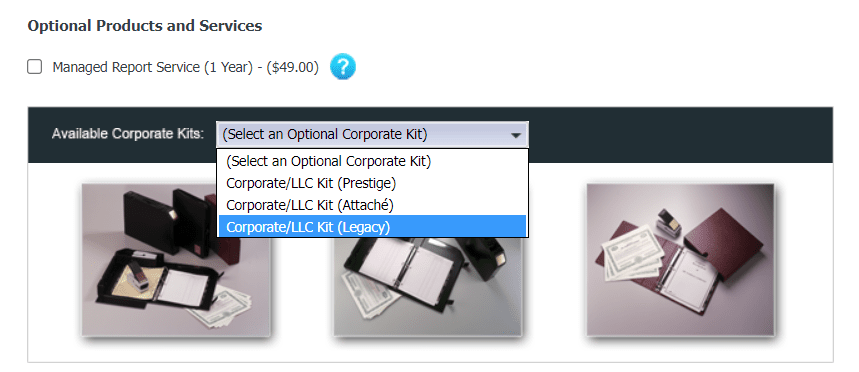 MyLLC Registered Agent Service
Pricing
In addition to their LLC formation services, MyLLC also offers Registered Agent service for $149 per year. This means that they will accept legal and government mail on your business' behalf and forward it to you.
Mail Forwarding
MyLLC will forward you any legal mail they receive via email and physical mail. You can also view your digital copies through MyLLC's dashboard.
MyLLC will still scan non-legal and non-government mail sent to your LLC and ask you if you want it. If you don't, you can ask them to shred it instead of sending it to you by mail.
Is MyLLC a Good Choice for LLC Services & Registered Agent Services?
MyLLC is a fairly good choice for LLC services. Their bare-bones LLC formation is too expensive. However, their optional services are useful and reasonably priced. We like that MyLLC lets you choose exactly what extra services you need instead of limiting you to pre-selected bundles. Also, they offer great customer service.
MyLLC is a good choice for Registered Agent service although they are a little more expensive than some competitors. Also, the only other Registered Agent service that offers to shred unwanted mail for you is Northwest.