Hire Us. Save Time. Protect Your Assets.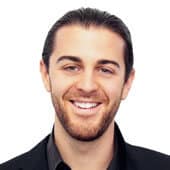 Hey there, thanks for your interest in hiring us :)
Although we teach people how to form LLCs in all 50 states, sometimes it's nice to just pay someone else to do it, knowing there'll be no mistakes.
Working with us will be refreshing:
• No upsells
• No hidden fees
• No confusing packages (no "gold", "silver", "bronze")
• And no bullshit (corporate kits, seals, membership certificates, or any other expensive crap you don't need)
We'll give you one flat-rate that includes everything you need. Nothing left out :-)
To get started, select your state below!
We look forward to working together. If you have any questions, send us a message below.
Matt Horwitz, Founder & Educator
LLC University®/LLCU Media Group, LLC
2110 S Eagle Road, Suite 330, Newtown, PA 18940
Foreigners: If you are a non-US citizen or non-US resident, we can form an LLC in the US for you and we can also get your EIN from the IRS (even if you don't have a social security number). We cannot open a bank account for you though. Our prices for these filings are different, so please send us a message below and we'll email you the price.
Custom or complicated filing? Send us a message and let us know the details. The contact form is at the bottom of this page.
Note: All LLC filings are submitted to the state same-day or next business day.
Select the State Where You Want to Form an LLC
Contact Form/Questions: